About Us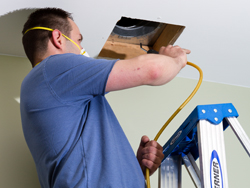 When you need trusted, proven professionals who will correctly handle your duct cleaning and other HVAC services at a reasonable price, turn to PT Duct Cleaning, serving Chicago and the surrounding area.
For your protection and peace of mind, PT Duct Cleaning Services is a fully bonded, insured, registered and licensed company. You can confidently hire our team of duct cleaning experts knowing that we offer only world-class service.
Duct systems can be of many different sizes and feature a number of nonstandard design elements intended to ensure that the system delivers just the right amount of conditioned air to every area of the home. With our extensive experience in the field, however, we can easily handle all types of ductwork and designs.
In fact, we employ well-trained and experienced technicians and equip them with the best cleaning systems available anywhere. Because our people and our equipment are the best, we can effectively handle duct systems of any size in homes, multistory condos or even large office or showroom spaces that have complex networks of air ducts. If your home or business has an HVAC system, we can clean its ducts.
If you are looking to lower your bills and reduce your environmental impact, cleaning your ducts can do both at once. Clean ductwork operates more efficiently than dirty, partially clogged ducts, and that means you can save money on your utility bills after you have your ducts professionally cleaned. Clean ducts also reduce your home's carbon footprint, allowing you to live a greener life than ever before.
Even better, perhaps, is how clean and fresh the air inside your home will be once your ducts are clean.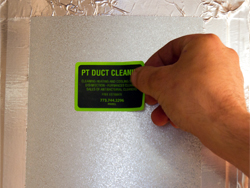 You might even see a reduction in your allergy symptoms or other health problems.
Ready to see what we can do for you? Learn more about our services on this website — or call us today to get your free estimate. We look forward to providing you with a cleaner, healthier home or work environment.