Duct Cleaning Scams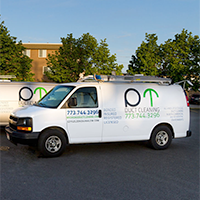 You may have read reports of people being scammed by fraudulent cleaning services that either overcharge or misrepresent the amount of cleaning needed and charge more money. Many of these companies use what is commonly known as the "bait & switch" technique. Basically, they advertise a complete duct cleaning for only $59, yet by the time they are through with their service the price may have climbed to $500 or more dollars because of services they didn't mention.
We have been in business a long time, providing high quality duct cleaning services with prices that are honest, competitive and fair. Our job is to provide you with straightforward information the prices we charge so that you are fully informed right from the start. With PTduct Cleaning, you get an upfront price for our services and we do not charge you one dime more. If we find that additional services might be needed for your ducts, we inform you in advance and let you decide what course of action to take.
At PTduct Cleaning, we have built our reputation in providing top quality duct cleaning services at fair, competitive prices. We understand however that our reputation is only as good as the services we provide for you today. Give us a call and let our friendly, courteous staff answer your questions and schedule a visit to clean your air, furnace and dryer ducts.