PT Duct Cleaning Named Businessman of the Year 2012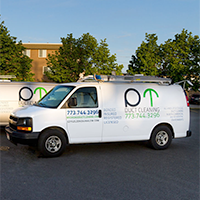 PT Duct Cleaning received the prestigious "Businessman of the Year 2012" award at the Wietrzne Radio WNWI 1080 am Polonusy Awards 2012 ceremony that took place on Saturday, 9 February 2013 at Chateau Ritz in Niles, IL.
This year's awards were chosen by an independent panel of Polish community leaders in Illinois. The event ranks among the most prestigious on the regional business calendar, and has attracted and honored the biggest names in the Polish community.