Services
At PT Duct Cleaning, we provide Chicago and the surrounding area with a complete range of duct cleaning and related services for both residential and commercial buildings. As a professional air duct service provider, we perform a number of services designed to make your heating and cooling system more efficient.
Among our most popular services are:
DUCT CLEANING :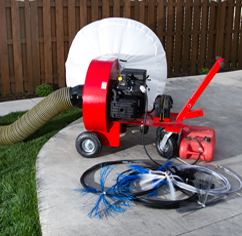 Complete Duct System Cleaning
Just as the name indicates, this is a thorough and complete cleaning of your air duct system, and it's our most popular service. It improves your indoor air quality, reduces your utility bills and can help reduce allergies and respiratory symptoms too. Every home or commercial building needs periodic complete duct cleaning.
Fireplace Cleaning and Chimney Cleaning
We have the specialized equipment and personnel to give your live chimney a complete and thorough cleaning. This service helps lower harmful carbon-monoxide levels in your home and reduces flammable creosote inside your chimney, making your home safer. Every home with a chimney needs this service. We also perform chimney cap installation.
Dryer Vent Cleaning
Intended to increase the life of your dryer and make it work like new again, dryer vent cleaning removes lint, dust and debris that builds up during normal use of this essential appliance. The more often you run your dryer, the more frequently you need this service performed to help maintain performance levels and safety.
Large Venting System Cleaning
Size is the biggest challenge in cleaning ductwork in commercial spaces, but it's a challenge we're ready to meet. These massive airflow networks can only be properly cleaned with large duct cleaning systems and the proper cleaning crew — and we have the best of both. Our crews are experienced in cleaning every kind of commercial space, and that experience shows every time we satisfy a customer.
General Unit Cleaning
General unit cleaning is an essential service we perform to clean up airflow units of all kinds, removing clogs and restoring optimum performance levels. This is the service you need if you want to restore your unit's efficiency to original levels and avoid having to buy a new system.
Additional Duct Cleaning Services
If ductwork or exhaust pipes are involved, we can clean it. Among our other duct cleaning services are:
– Kitchen and Bathroom Exhaust Cleaning
– Coil And Blower Motor Cleaning
– External HVAC Unit Cleaning
– Trunk Line Cleaning
– and More.
OTHER HVAC SERVICES
We don't just clean ducts. We provide a complete range of HVAC services for homes and businesses around the Chicago area. These services include:
– HVAC Repairs
– Emergency Furnace Repairs
– Furnace Replacement
– Installation Of New Energy-Saving Units
– Air Conditioning Installation And Repair
– Air Conditioning Cleaning And Tune-Up
– Air Filter And Furnace Filter Replacement
– Ventilation System Reconditioning
– Service For All Brands And Models
– and More
Don't see the service you need on this page? Don't worry. We may be able to solve your problem anyway. Call us today to schedule an appointment with our experts — or ask for an over-the-phone estimate. We'll do what we can to help.