What We Do?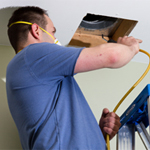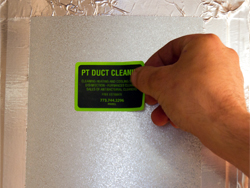 At PT Duct Cleaning, we are business and home air quality specialists who make your air ducts cleaner, safer and more efficient. More than that, however, we provide an array of HVAC services to the Chicago area focused on keeping you comfortable when it matters most.
We focus primarily on air duct cleaning, however, because know how important clean ducts are to a safe, efficient and hygienic home or business. We employ carefully trained technicians and use the latest, industry-standard equipment to meticulously clean and restore your air ventilation ducts to their original state to eliminate any air flow problems and heat distribution glitches you may have.
If you feel your heating and cooling system isn't what it used to be, it's probably time to get it cleaned. Cleaner ducts provide safer airflow that's less contaminated by indoor pollutants — and clean ducts also reduce your heating and cooling bills substantially because clean, properly operating systems don't need to waste energy overcoming choked and dysfunctional ductwork.
Whether working in your home, office, showroom, shop or any other place where you want perfect air flow that's clean and obstruction free, you can count on our professional service personnel and precise machines to do the job right.
And remember that if your heating and air conditioning system needs repairs or maintenance in addition to or instead of air duct cleaning, we're the right place to turn for those services too. Whatever your HVAC system needs, contact PT Duct Cleaning first. With one call to us, we can and get your system operating as safely, efficiently and cleanly as possible, solving your home or business comfort and airflow issues. Why not call us now — and get started on your way to a more functional heating and air conditioning system?