Why you should clean your air ducts?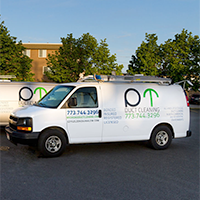 Why you should clean your air ducts?
Everyone maintains their houses for all kinds of reasons, which include:
maintaining safe and healthy surroundings for their home and family,
avoiding overpriced maintenance replacements,
protecting the value of their property,
trying to keep their houses looking good.
Naturally, the health and safety of your family is the most significant of these motives. The advantages of air duct cleaning and the intensity of the health problems it can protect against, make it one of the most essential actions to include in your house maintenance program.
Specialists argue whether there is a direct connection between air ducts cleaning and health protection. We have to take into account different cases. A light amount of household dust in your air ducts is normal but there are also examples of ducts that have become badly contaminated with a variety of materials that may pose risks to your health. In fact, the duct system can serve as a means to distribute these contaminants throughout a home. In this case, duct cleaning may make sense.
Researches show that standard inspection along with maintenance of air conditioning and heating systems is among the most common house servicing routines. If mold and fungi affect your home, it is likely to be difficult to deal with, not to mention how expensive it is to replace for the new one.
Servicing your cooling and heating system is essential in order to keep them working optimally and should involve cleaning the cooling coils, drip pans, fans and heating exchangers. Clean, efficient systems have a longer life span, are less likely to break down, and generally operate more effectively than dirty systems.
Cleaning these types of elements can also release dust, debris, mold or allergens, which will then be produced into your home. Because of this it is very important to clean your air ducts at the same time your heating and air conditioning system is cleaned.
When should you clean Air ducts?
Many people just clean their air ducts after an "event"
Here are several situations that can impose the air duct cleaning:
fire or flooding in the house,
water getting into the duct work,
water coming from a leaking roof or water pipe,
debris that restricts airflow,
an infestation of insects or rodents in the duct work,
redecorating project of a house,
slime growth
appearances of dust being emitted from air supply,
offensive odors originate in the ductwork or HVAC system.
During these situations cleaning their air ducts is the most sensible action to take. When the "event" is connected with mold finding, it means that the house owners waited too long and people living in the house are actually subjected to a serious danger. We will check your air ducts checked whenever you have your heating or cooling system maintained.
Top Benefits of Air Duct Cleaning.
1.     Money savings
The U.S. Environmental Protection Agency reports that eliminating as little as 0.4 inches of dirt from air conditioning system coils will decrease power usage as much as 21%. It allows systems to run more efficiently by removing debris from sensitive mechanical components.  Imagine saving $21 off of every $100 monthly energy bill. This will help you save the significant capital on your monthly energy bill.
2. System lifespan
It's estimated that almost 9 out of 10 central heating and air conditioning systems break or dysfunction simply because they are not kept adequately. Replacement parts for the heating and air conditioning system are often expensive. Not to mention that the complete replacement can cost thousands. Cleaning your system regularly will help eliminate unexpected expenses in case of an emergency breakdown.
3. Indoor quality of air
Many people think that air duct cleaning is essential to have healthy interior air. Dust, allergens – pollen, pet dander along with harmful toxins (mold, mildew, rodent droppings) are usually captured in air ducts. If air ducts are not frequently cleaned these types of contaminants may be produced into your home. Even though the family members may not have allergic reactions, often the allergens may cause serious respiratory problems, among other things.
4. Health
If members of your family have problems with allergies or even breathing difficulties, air duct cleaning may be necessary to make a safe home. Air duct cleaning may significantly reduce the amount of allergens dust, dirt, pollen, pet dander, mold spores, insect and rodent droppings in the air the house.
5. Smell
Dust, bacteria and mold within an air duct system will smell unpleasantly in a home that simply no fresheners or candles can end it. During heating and cooling season, air in your home will circulate over thousands times, carrying its scent throughout the house. Recurrent air duct cleaning can easily remove this issue completely and make your house smell better.
6. Cleanliness
When the service provider power brush and vacuum the average air duct system, it is typical for them to remove 5 to 15 pounds of dirt, dust, and debris. This is what is circulating through houses every time the system turns on. Also, bacteria, viruses, fungi, dust mites and decaying organic matter are sent airborne throughout home from their hiding places in the air ducts. The clients have reported that there is less house cleaning after our service.
7. Safety
It is said that the increase of dust, lint, dirt, and other debris in the air ducts and dryer vents can cause a serious fire hazard. This especially creates a dangerous fire hazard when the dust, dirt and other debris get into the blower motor. It can clog the vent, preventing heat from escaping the dryer system. Clogged dryer vents can cause a serious fire hazard. Proper cleaning of the dryer vent can help protect home from vent fire hazards. There are almost 200 fires in Illinois every year caused by dryer vents. If your clothes are still wet after the cycle of drying, this is good indication that your dryer vents may be clogged
A Fireplace that has not been cleaned and inspected can also cause potential danger. Chimney inspections can identify cracked flue liners. Cracks can allow carbon monoxide into the house.Sparksfrom the fireplace can then ignite this carbon monoxide, also causing a house fire.