Why Choose Us?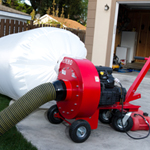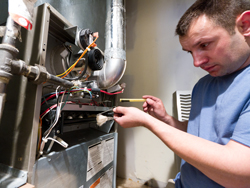 We have been around for a very long time in this industry and we have handled every kind of HVAC (Heating Ventilation Air Conditioning) systems possible. From completely branded ones to fully customized ones with massive central machinery our team has successfully cleaned the ducts for all different kinds of systems in both homes and offices.
This kind of cleaning is especially required in any place that has a human work force to provide the people with healthy and fresh air to breathe. Moreover, if your heating/cooling bills are skyrocketing, it is definitely time for a clean up. This is a major concern for large office spaces, showrooms and other commercial spaces such as shopping malls because of the scale of the system. And it is also a concern for homeowners, especially if you have small children at home.
So call us today and schedule an appointment with out experts or ask for an over the phone quote.