Why Us?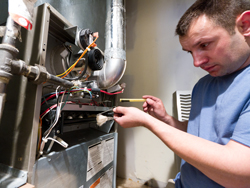 PT Duct Systems is an insured, bonded, registered and licensed duct cleaning business in Illinois and has been for a very long time.
We have one of the best cleaning crews in the industry, and we use specialized machines designed to handle every kind of duct or venting system, no matter its capacity. By using a variety of different cleaning machines depending on the task, we ensure the closest, most thorough cleaning of your duct system.
Because we're so confident in our crews and our equipment, we offer a 100-percent satisfaction guarantee.
We don't just clean your ducts, however. We clean the machines and motors associated with the system to make them perform at optimum efficiency. Our services are aimed at increasing the overall efficiency of your system, lowering your energy bills and reducing the environmental impact of using your heating or cooling system.
For commercial spaces this not only means large saving on bills but also decreased carbon emission and other improvements in environmental impact.
Some of our commercial clients include:
– Round Ground Metal Inc. – Hanover Park, IL
– Laird Technology – Schaumburg, IL
– Animal Hospital – Park Ridge, IL
– Unlimited Fire Restoration – Downers Grove, IL
– Artim Development – Chicago, IL
– Doors For Builders – Elk Grove Village, IL
But we're just as comfortable working in your home. Our team of dedicated personnel has extensive experience in handling both residential and commercial duct clean-up operations. Making both your workplace and living spaces healthier and safer is why this business exists.
Still not convinced?
Here are some of the reasons those who understand the importance of air duct cleaning choose PT Duct Cleaning: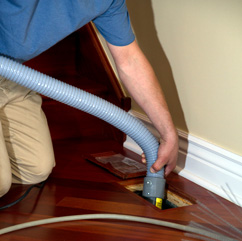 – Our highly skilled, certified technicians are among the best in the business.
– We provide fast, reliable service and work at your convenience.
– We don't make a mess and ensure that your home or workspace is spotless after we complete our work.
– We customize every service to fit your specific needs because there are no one-size-fits-all duct cleaning jobs.
– We offer good work at honest prices that can fit into any budget.
– We honor our estimates and do the job for the price we quote you over the phone.
– We don't up-charge or insist on add-on costs or travel fees.
– We offer a 100-percent satisfaction guarantee to every customer, every day.
Call us now and find our more about our services — or make an appointment to have our team of professionals clean your ducts. We're ready to serve you.